Verisol peptide collagen for noticeable results
The perfect beauty care, without missing out on pleasure!
UNLOCK RADIANT SKIN WITH anti-aging beauty collagen
Indulge in the ultimate beauty secret with our premium beauty collagen. Formulated with the breakthrough ingredient Verisol peptide, our collagen offers a unique blend of skincare benefits. As you incorporate this powerful elixir into your daily routine, prepare to witness a remarkable transformation in your skin's appearance and texture.
Calabloom Introduces
CALABLOOM's BEAUTY COLLAGEN
HIGH QUALITY, VERISOL COLLAGEN, NEUTRAL TASTING, GLUTEN FREE
Scientifically proven to reduce wrinkles, fine lines, and cellulite while improving elasticity and texture of the skin
Rapid Results
Versatile usage!
Now conveniently available in a 4-week supply with 28 single-serve packets
---
Real Women, Real Results
Lynn, 45
Jennifer, 38
Linda, 62
The Science
How It Works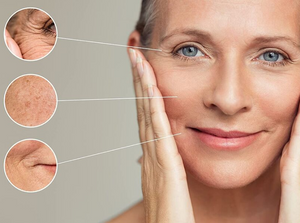 Visible Results with Verisol Peptide Power
Our beauty collagen works wonders from within, nourishing your skin at a cellular level to diminish fine lines, wrinkles, and sagging skin. Experience a renewed radiance and the confidence that comes with a youthful, glowing complexion.

The key ingredient, Verisol peptide, is scientifically proven to stimulate collagen growth, helping your skin regain its firmness and elasticity. Say hello to a plump and rejuvenated appearance.

Premium Quality with Fast Acting Formula

Unlike other collagen products on the market, our beauty collagen delivers noticeable results in just 4 to 7 days. Witness the power of transformation sooner than you ever imagined.


We prioritize the highest quality ingredients and follow strict manufacturing standards to ensure that our beauty collagen is pure, potent, and effective. You deserve nothing less than the best for your skin.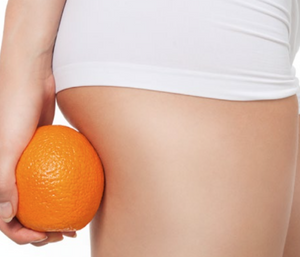 Improved skin surface structure and reduced cellulite
About 85% of the global female adult population is affected by cellulite (the orange peel appearance of skin).

A randomized double-blind placebo-controlled study, involving 105 women (with 97 completing the program) between 24 and 50 years, showed that daily supplementation with 2.5 g VERISOL® significantly decreased cellulite scores after 3 months in women with a BMI of < 25. VERISOL® had a beneficial effect on the skin extracellular matrix
Reduced Wrinkles
A placebo-controlled trial, investigated the effects of marine VERISOL® supplementation and revealed that supplementation with VERISOL® significantly improved skin elasticity after 4 weeks, and more pronounced after 8 weeks, as well as it also significantly reduced eye wrinkles after 8 weeks, compared to placebo.
Patented Peptide Profile
VERISOL® Bioactive Collagen Peptides® have a patented peptide profile, specifically optimized to support beauty from within. VERISOL® can stimulate skin metabolism and counteract the loss of collagenous extracellular matrix from the inside.
Higher Skin Elasticity
A study with 69 women aged between 35 and 55 years revealed that VERISOL® leads to significantly higher skin elasticity compared to placebo treatment. This effect could be measured after just 4 weeks of treatment and persisted after 8 weeks of VERISOL® supplementation.
Effortless, VERSATILE USAGE
Calabloom Beauty Collagen is a neutral-tasting, ultra-fine powder that is ready to mix into your morning coffee or tea, favorite non-carbonated drink, smoothie or any food! Our beauty collagen effortlessly integrates into your existing skincare routine. Simply add a scoop to your favorite beverage or smoothie, and let the collagen work its magic.
Enjoy the convenience and ease of incorporating this beauty elixir into your daily life. Our collagen is Non-GMO, carb-free, gluten-free and dissolves quickly.
Beauty from Within
Explore our blog for expert tips and insights on maximizing the benefits of beauty collagen, maintaining youthful skin, and achieving a comprehensive skincare regimen. Stay up-to-date with the latest skincare trends, self-care rituals, and advice from renowned dermatologists. We're dedicated to equipping you with the knowledge to make informed decisions about your beauty and well-being.
Remember, when it comes to your skincare journey, every step counts. Choose our beauty collagen and unlock the secrets to radiant, youthful beauty.